A RAI podcast tells the story of Virgo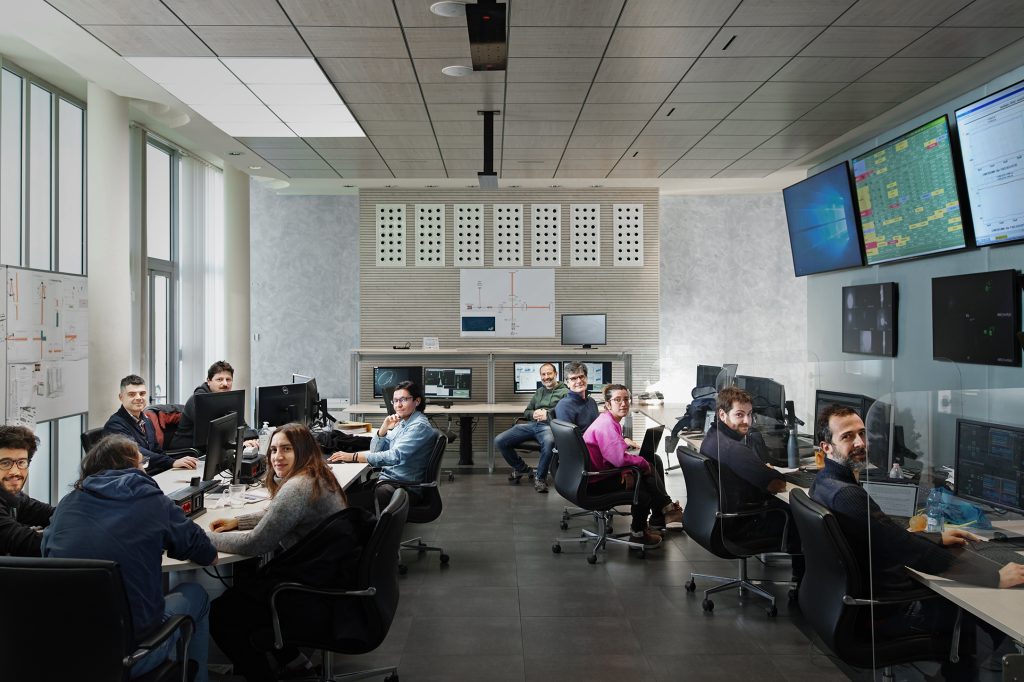 "Virgo, L'Universo si fa suono", an original RAI Radio3 podcast on the history of the Virgo experiment, will be online from June 16th, on the Raiplaysound platform. Nine episodes, in Italian, retrace the experiment's extraordinary scientific challenge: thirty years and three generations in which a group of scientists pursued the dream of capturing the gravitational waves theorised by Albert Einstein over a century ago.
Starting with the visionary intuition and challenge of two physicists, Adalberto Giazotto and Alain Brillet, and the far-sighted commitment of two scientific institutions, the Italian Istituto Nazionale di Fisica Nucleare and the French Centre National de la Recherche Scientifique, listeners will be able to enter the world of the scientists who first heard gravitational waves, and who today are the protagonists of a revolution that has inaugurated a new way of exploring and listening to the Universe.
The hospitality of the European Gravitational Observatory (EGO) in Cascina and the willingness of some of the protagonists of the decades long history of the experiment, from the challenge of its construction to the success of the first observations, have made this journey possible. Through their voices unfold the nine episodes that take us to the heart of this exceptional scientific, technological and human adventure, until we hear those faint whispers that Virgo manages to pick up from the most distant Universe.
The story, constructed by author Raffaele Passerini, brings out the universal fascination of the story of an extraordinary leap in human knowledge and brings us face to face with frontier scientific research, discovering, with an unprecedented and close-up look, the never linear paths that determine its successes or failures.
"Virgo, L'Universo si fa suono" does not only set itself the objective, albeit an important one, of popularising science, but wants to be a dive, an immersion in the interferometer experiment.